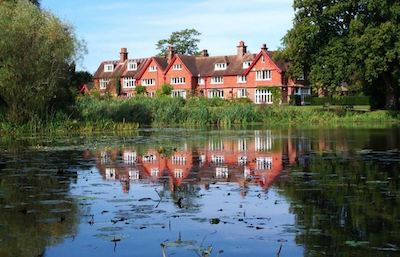 UK YOGA WEEKEND RETREAT, SUSSEX, UK
28 – 30TH SEPTEMBER 2018
Teacher – Diana Shipp
Cost: £385 (or £345 Early Bird rate, if full balance paid by 1st June 2018). All single en-suite roomS.
Join Diana for a yoga weekend retreat in the south of England. Step out of your busy life, draw breath and return home calm, centred and contented. As the green leaves of summer transform to gold, take time out for yourself, relax after a busy summer and make positive life changes.
On this yoga weekend retreat, enjoy yoga sessions led by experienced teacher Diana Shipp – British Wheel of Yoga and Sivananda qualified, and a master hypnotherapist. She has 16 year's experience of running holiday-retreats in Europe and at her centre, Kailasam Yoga, in Kerala.
Diana is leading a weekend of yoga, companionship and healthy vegetarian food at this lovely Retreat Centre which is in the heart of the Sussex countryside, yet within easy reach of London, Gatwick Airport and southern England.
St Cuthman's is a cosy house near the village of Billingshurst in West Sussex. All the bedrooms are warm, comfortable and en-suite. Nearly all of the rooms overlook the grounds and some have a lake view. The food is excellent with the chefs using seasonal organic vegetables from the garden wherever possible. There will be three meals a day, plus coffee and teas – and there are facilities in your room for making your own hot drinks.
We'll have the use of two dining rooms –  a 'talking' one in the conservatory; and a cosy one overlooking the garden for anyone wishing to eat in companionable silence. If the weather is fine we can also enjoy eating 'alfresco'.
Yoga for health and well-being
As the evenings draw in, this is a great time to step back from the demands of 'everyday life', draw breath and reflect and take stock. Included in the weekend will be: meditation, yoga asana classes with pranayama, and plenty of relaxation, including a Yoga Nidra deep relaxation session. The yoga is suitable for everyone, as Diana teaches yoga as a way to go within and centre yourself peacefully – not just as a physical exercise.
This is often a lovely time of year in southern England, with sunshine and clear blue skies and the blessings of an Indian Summer.
It's the perfect time of year to enjoy a break with like-minded souls, and  together go deeper to explore the connection of mind, breath and body, away from the demands of our 'normal lives'.
Easily accessible centre for our exclusive use
Our group will have exclusive use of the house and grounds. There is a pub within easy walking distance and local walks in the grounds and along footpaths from the house.
Just seven miles from Horsham and three miles from Billingshurst in the Weald of Sussex, St Cuthman's is an ideal retreat location. There are pleasant walks nearby as well as tea shops, pubs and shops in the village of Billingshurst. Accessible from Gatwick Airport with nearest train station just three miles away.
The yoga will be a great way to prepare for the days of autumn and  winter, as we reflect on the abundance of summer at this time of 'mellow fruitfulness'.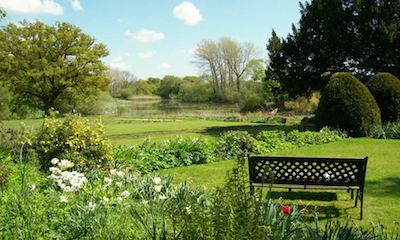 Comfortable en-suite accommodation, yoga and vegetarian meals are all included. There is no single supplement.
Billingshurst is just one hour from London and only 30 minutes from Gatwick Airport by direct train. Public transport links are good and there is plenty of parking for those coming by car.
Please aim to arrive between 2pm and 4pm on Friday 28th. The retreat ends at 2pm on Sunday 30th September.
How to book
Booking: Cost: £385 (£345 if full balance paid by 1st June 2018)
Please email Caroline Frances at caroline_frances@hotmail.co.uk
Diana made sure the sessions were suitable for everyone whatever their ability. By the end of the weekend you were left feeling calm and relaxed.
Harold Clarke, London