yoga and Ayurvedic holiday retreats in Kerala
Enjoy a winter-sun, yoga holiday in tropical Kerala, South India. Authentic ayurvedic massage and health treatments on site. Prices start from £735pp for a two week holiday. Holidays run from October to March.
Situation re Corona Virus
The coastal area which includes Kailasam is still in lockdown but other areas – a little further inland – have relaxed this. Our staff members are all well and healthy. We know that things are uncertain but plan to start running our holidays again from January 2021. If you are a teacher who would like a slot please contact us.
At the time of writing (September) there have been 66,761 cases in Kerala with 267 reported deaths from Covid-19. This compares with a total of 279,459 cases in England with 36,765 deaths. For context: England's population is estimated at 56 million, whilst Kerala's in 36 million. (Source: Google News 27.08.20).

house and garden
Our small friendly house is set in lush gardens just a few minutes walk from the sea. Kailasam is a tranquil haven from the bustle of India.
location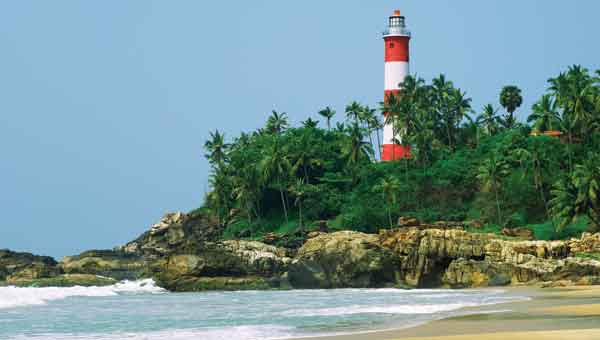 We are situated in the seaside village of Kovalam in Southern Kerala with breathtaking sandy beaches fringed with palm trees
holidays and costs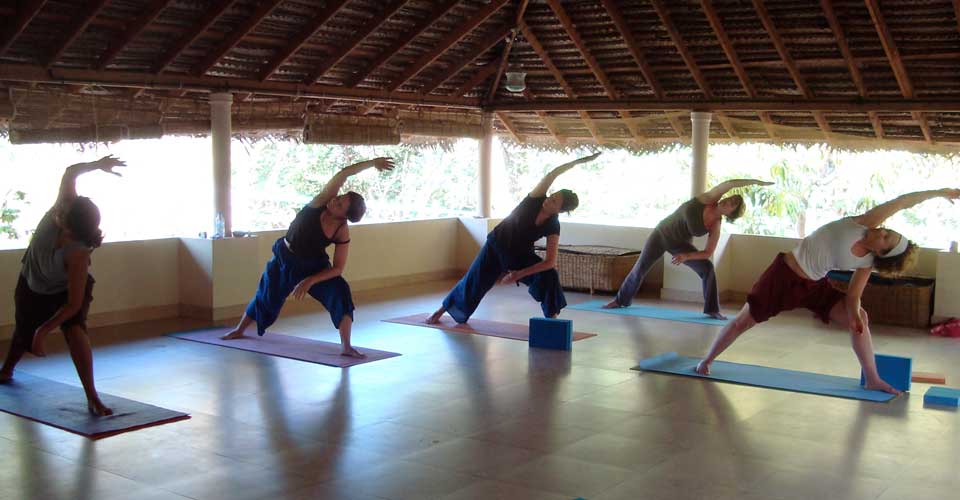 Friendly, affordable yoga holidays in the sun from November to March. Suitable for all levels. From £735 pp.
book your holiday