Still a few spaces left! Aug 29 – Sept 5 2016. Join me for a lovely week of yoga in relaxed and friendly Dalyan, Turkey.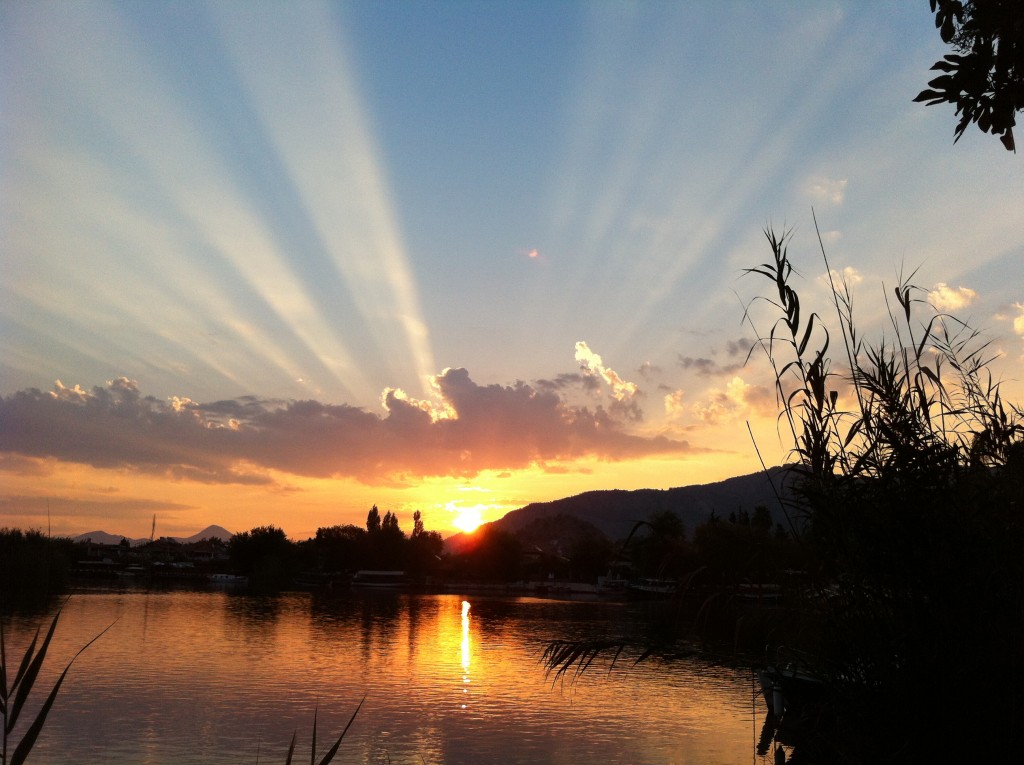 Relax and enjoy a great holiday with yoga, suitable for all levels of experience. A special feature of this holiday is the fabulous, home-cooked vegetarian food with superb scenery and beaches nearby. Lots of places to visit and things to do – within easy distance. Or just stay and relax by the pool. We'll have the whole venue to ourselves with massage and healing therapies on site. Single travellers, couples and friends welcome.
This is my third visit to Spectrum, where our welcoming hosts are Joanne and Tom Sparrow. We will organise transfers from the airport to make life easy for you, and share the costs between us all.
Dates: August 29 – September 5 2016
Venue: Spectrum Yoga Centre, Dalyan, Turkey
Fly to: Dalaman Airport
To book or for more information: diana@kailasamyoga.co.uk or telephone: 01362 683616 (from UK) +44 1362 893616 (outside UK).