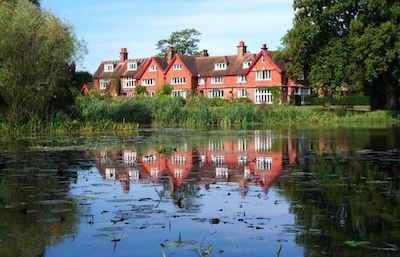 UK yoga weekend retreat, Sussex, UK, 11-13 May 2018 Sorry this is full – we have arranged another weekend for 28 – 30th September 2018 Click here
Join Diana for a yoga weekend retreat in the south of England. Step out of your busy life, draw breath and get fit. This is the perfect time to make positive life changes, as the fresh green leaves of early May herald the promise of summer ahead.
On this yoga weekend retreat, enjoy yoga sessions led by experienced teacher Diana Shipp – British Wheel of Yoga and Sivananda qualified, and a master hypnotherapist. She has 15 year's experience of running holiday-retreats at her centre, Kailasam Yoga, in Kerala.
FRIDAY 11 – SUNDAY 13 MAY 2018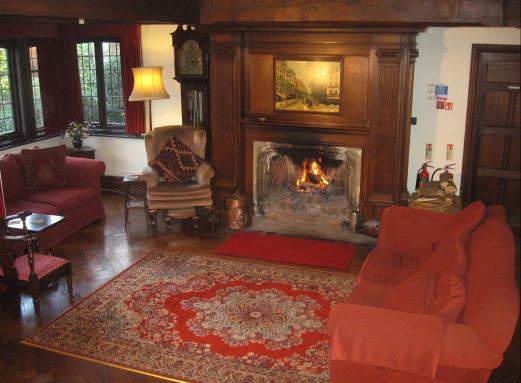 Venue: St Cuthman's Retreat and Meeting Centre
More about the venue: www.stcuthmans.org
A relaxing retreat for all
I am returning to this beautiful and cosy venue for our UK Spring yoga weekend retreat in May 2018.
Join me at St Cuthman's retreat centre, near Billingshurst in Sussex, where together we will go deeper to explore the connection of mind, breath and body, away from the demands of everyday life. We will explore and enjoy asana, pranayama, meditation and relaxation – as well as the opportunity to connect with like-minded people.
Our group will have exclusive use of the house and grounds. Comfortable en suite accommodation, yoga and vegetarian meals are all included. There is no single supplement.
Public transport links are good and there is plenty of parking for those coming by car. Arrive after 2pm and before 4pm
on Friday and leave 2pm on Sunday.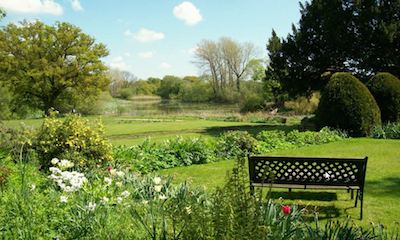 how to book
Booking: Please email Caroline Frances at caroline_frances@hotmail.co.uk

Relax in the peaceful Sussex countryside
Just seven miles from Horsham and three miles from Billingshurst in the Weald of Sussex, St Cuthman's is an ideal retreat location. There are pleasant walks nearby as well as tea shops, pubs and shops in the village of Billingshurst. Accessible from Gatwick Airport with nearest train station just three miles away.
The yoga will be a great way to shake off the darkness of winter and head towards the longer days of spring. Asana, kriya, pranayama, walking meditations (outside – weather permitting!), yoga nidra, relaxations –  and maybe one or two surprises…
Thank you for a lovely weekend. I so enjoyed the Yoga and venue and of course all the lovely people, such fun.
Sue Miles, London, UK


I just wanted to say a very big thank you for the weekend at St Cuthman's.  I loved every minute of it and only wished that it was longer!  Afterwards, I felt very grounded – like a different person altogether.   I love your yoga classes Diana and anymore weekends in the UK would be most welcome.

Navraj Matharu,Warwickshire, UK